Custom Websites
Reap the benefits of having your very own custom built website that appeals to your targeted audience.

Online Presence
From SEO strategies, to branding, all the way to new startup guidance, HLC offers everything you need to establish a solid online presence that grows your business.
Continued Support
Partnership with HLC goes beyond handing over a custom designed website. I offer hosting and month to month services.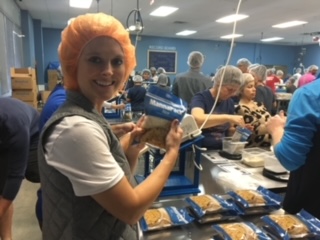 HLC founder packaging meals for starving children globally. Your partnership will feed more children!
"At Harbor Light Creative, it's so much more than web design!"
-Jen Savage, Founder of HLC
Every partnership with Harbor Light Creative feeds minimum of 1 hungry child in the world for one year! Together we can positively impact our local and global community. To learn more about this amazing program, visit Feed My Starving Children.
HLC offers stunning, professional and custom built websites aimed to grow your business and boost your online presence. All builds include SEO strategies within the build, and are sure to increase traffic to your site.
Hosting/Monthly Maintenance
HLC offers hosting services as well as month to month website maintenance. I believe that partnership goes far beyond handing off a website, and should include continued top notch customer service! I am here to assist you for the long haul.
I look forward to hearing from you, and hope that you choose Harbor Light Creative as your web designing home. Remember, together we can positively change the world around us! What are you waiting for?!