Beginner Coaching
Receive personalized advice on launching and growing your business.

Online Presence
From stunning web designs, to SEO, to social media management, HLC offers everything you need to establish a solid online presence that grows your business.
Continued Support
Partnership with HLC goes beyond handing over a custom designed website. I offer hosting and month to month services.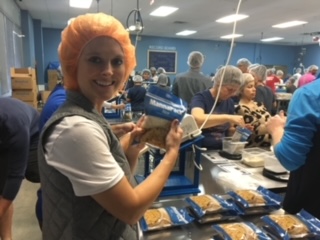 HLC founder packaging meals for starving children globally. Your partnership will feed more children!
"At Harbor Light Creative, it's so much more than web design!"
-Jen Savage, Founder of HLC
Every partnership with Harbor Light Creative feeds minimum of 1 hungry child in the world for one year! Together we can positively impact our local and global community. To learn more about this amazing program, visit Feed My Starving Children.
I look forward to hearing from you, and hope that you choose Harbor Light Creative as your web designing home. Remember, together we can positively change the world around us! What are you waiting for?!